Recommended Products For Your Golden Retriever
As a proud golden retriever parent, you want nothing but the best for your furry companion. From their food and grooming to their toys and accessories, every product you choose for them should enhance their health, happiness, and overall well-being. With so many options available in the market, finding the right products for your golden retriever can be overwhelming. That's why we have compiled a list of the top must-have products for your golden retriever, based on our own experience of owning and using them. These Recommended Products for your Golden Retriever are not only highly effective but also highly recommended by other golden retriever owners. So, without further ado, let's get started!
We may earn a commission from Amazon if you make a purchase through our affiliate links. However, please note that this does not affect the price you pay.


Pet Insurance – Pet insurance has become increasingly vital for pet owners who consider their furry companions as beloved family members. As responsible pet parents, it's our duty to safeguard their health and well-being, and pet insurance plays a crucial role in ensuring they receive the care they deserve.
Looking to get Pet Insurance or thinking about switching plans ? Theswiftist.com is a great way to comparison shop..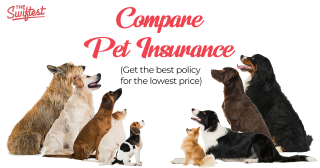 High-Quality Dog Food – High-quality dog food is essential for the health and well-being of your golden retriever. It should contain a balanced and nutritious blend of proteins, carbohydrates, fats, vitamins, and minerals to meet your dog's dietary requirements. Look for dog food that lists a high-quality animal protein source, such as chicken, lamb, or fish, as the main ingredient. Avoid dog food that contains fillers, artificial preservatives, and by-products. A high-quality dog food can help maintain your golden retriever's healthy coat, strong immune system, and optimal weight. Be sure to consult with your veterinarian to determine the specific nutritional needs of your golden retriever and choose a dog food that is appropriate for their age, activity level, and health status.
Fromm – Fromm Puppy food has been used to feed our puppies – Surf and Turf. Adults have been fed Fromm Duck A La Veg which were excellent for their coats.
Purina Pro Plan – Purina Pro Plan Sensitive Skin and Stomach Dog Food Salmon and Rice Formula. Great for adults with stomach sensitivity issues. Product has been hit with price increases and inventory issues over the last several months.
Grooming Products – Regular grooming is important for the health and hygiene of your golden retriever, and using the right grooming products can make the process more effective and enjoyable. Depending on your dog's coat type, you may need a variety of grooming tools, such as a brush, comb, nail clippers, and shampoo. Using the right grooming products can help keep your golden retriever's coat shiny, healthy, and free from mats and tangles, as well as prevent issues such as ear infections and dental problems.
Thinning Shears – 42-46 tooth thinners leave the least mark when trimming
Rake – Actually works better than a comb. Takes out the undercoat before it goes all over the house ! We use a PSI 808 rake but it looks like that model is no longer available. Here is a similar one that has great reviews however we have not personally used this – FURminator Grooming Rake
Dremel – Reccomend to start trimming nails with a Dremel when they are puppies. For keeping nails properly trimmed we use a Dremel 7300-PT 4.8V Cordless Pet Dog Nail Grooming & Grinding Tool. It appears this product is now replaced with the Dremel 7350-PET 4V Pet & Dog Nail Grinder. While we have not personally used this model it appears to be a good replacement.
Detangling conditioner – Chris Christensen Ice on Ice Detangling Dog Conditioner is a leave-in and detangling conditioner whch helps to smooth out tangles and knots in the hair, making it easier to comb or brush through. Dont drop any on the floor as it can make it super slippery.
Crate – When choosing a crate for your golden retriever, it is important to ensure that it is the appropriate size for your dog, with enough room for them to stand up, turn around, and lie down comfortably. Crates can be used for training purposes, such as housebreaking or teaching your dog to be comfortable with confinement, as well as for transportation, such as during car rides or airline travel. It is important to choose a crate that is durable, secure, and well-ventilated, with a comfortable bed or mat for your dog to rest on. A crate can be a valuable tool for your golden retriever's safety, comfort, and training needs.
Ailments – Ailments are conditions or diseases that affect the health and well-being of dogs. They can range from mild to severe and can affect different parts of the body, such as the skin, digestive system, respiratory system, and joints.
Anxiety – The Thundershirt for dogs is a revolutionary solution designed to help calm and alleviate anxiety in our beloved furry friends. With its innovative, wrap-around design, the Thundershirt applies gentle, constant pressure to your dog's body, creating a soothing and reassuring effect. Stressful events such as the Fourth of July fireworks can be very scary for dogs. The Thundershirt is a great aid in helping them keep calm.
Pet Hair remover – Using a pet hair remover regularly can help keep your home and clothing free from pet hair, which can improve the overall cleanliness and reduce allergens in the air.
neabot P1 Pro Pet Grooming Kit – Initially we did not have high hopes for this product….vacuuming your dog ??? Surprisingly it works and keeps hair in the house at a minimum.
Treats – Can be used as a reward for good behavior, to train or teach new commands, or simply as a way to show affection to your dog
Chew toys/bones
Bedding
Recommended books
Miscellaneous
Poop bags – Amazon Basics Unscented Standard Dog Poop Bags gets the job done at a great price.
Car seat cover – iBuddy Dog Seat Cover for Trucks with Mesh Window does the job and is holding up pretty nicely after 2 years.
Flee and Tick prevention – Shield your furry friend from pesky fleas and ticks with an effective and reliable flea and tick treatment. We love K9 Advantix II XL Dog Vet-Recommended Flea, Tick & Mosquito Treatment & Prevention
Potty training – Nature's Miracle Dog Stain and Odor Remover – greatly helps when accidents do happen
Portable dog bowl – Outward Hound Port-A-Bowl Portable Dog Dish, 48 oz gets the job done
We will update the "Recommended Products For Your Golden Retriever" frequently, so check back often.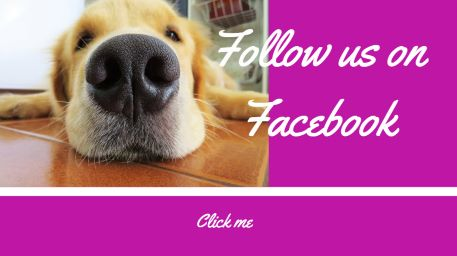 Check out our Golden Retriever Blog for frequently updated posts on everything from health, fitness and Golden Retriever Ownership